We're married! Huzzah.
The ceremony was wonderful with a limited set of family members present due to COVID-19 rules being in effect. Though, we did have quite the Zoom audience. So, I'm sure we'll have some wonderful videos to share in the future.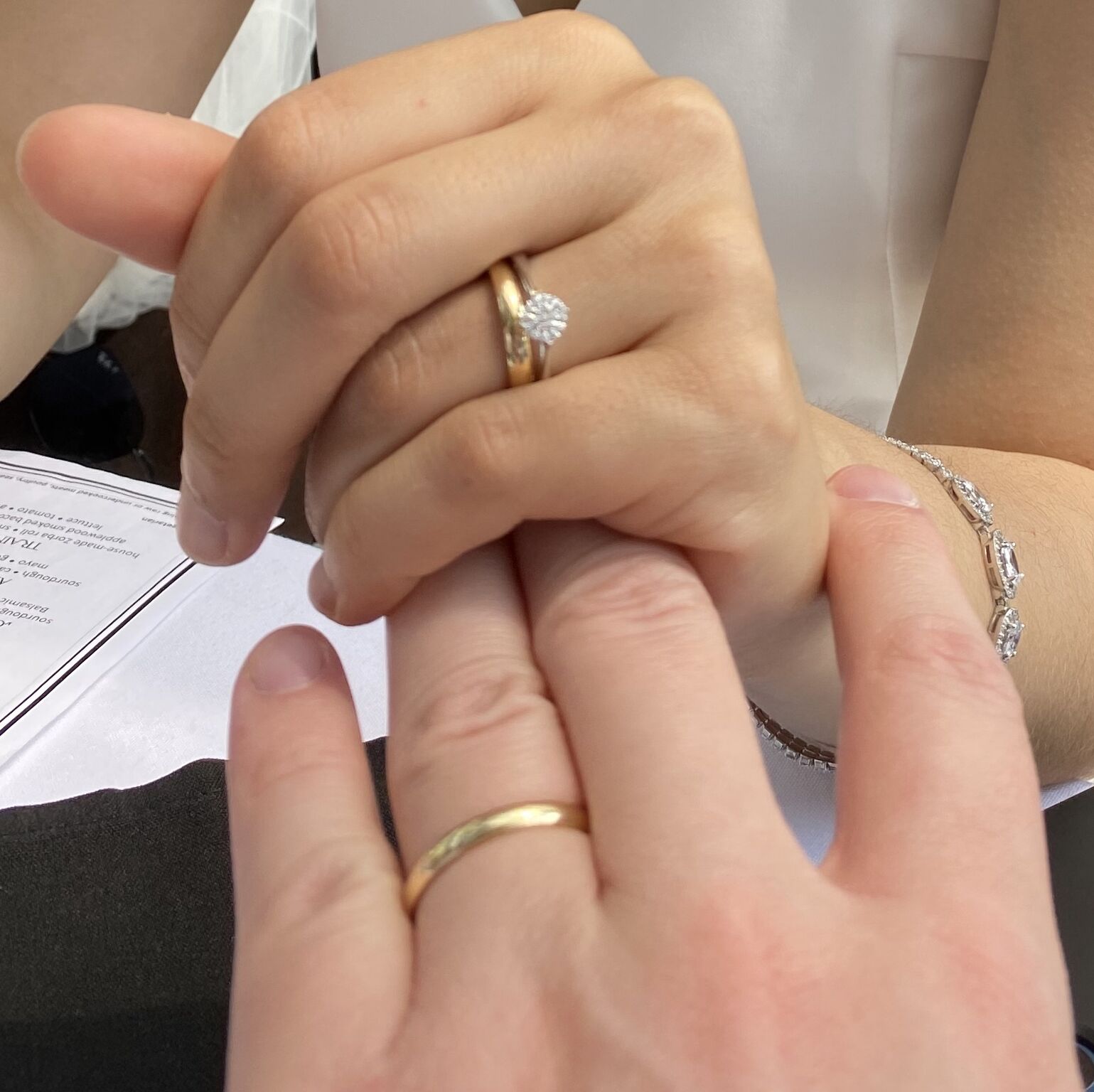 The only downside to the day: we picked a scorching hot time in Chambana to get married.